MonSweeper (Game Jam Version)
Comments
Log in with itch.io to leave a comment.
what is the number means?
The number is the total of the levels of monsters in adjacent tiles.
This version is created during the Game Jam and may not be updated.

I suggest that you play MonSweeper which keeps developing and has more features.

I used Safari to play game, when I needed to use tools, Safari would hide the screen of the game. It's too sad for what I cannot cure myself and enjoy this game.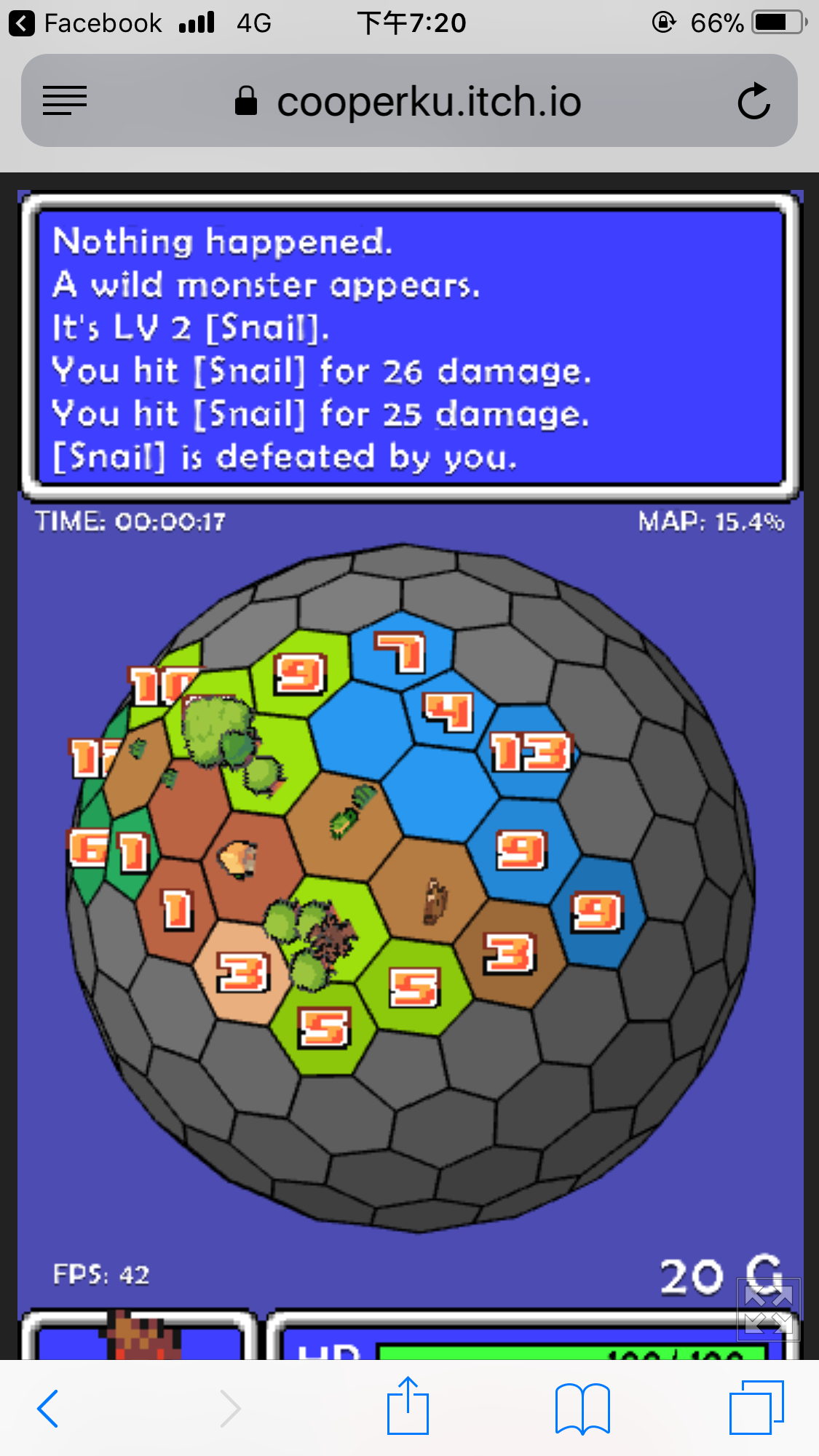 20 fps...
still a good game : )
I am sorry that you have bad game experience.
This game is created to join Game Jam.
I have no much free time, so most contents of it are just finished in hurry.
Therefore, I do not have time to improve the game performance.
I'll keep update the game and implement much interesting ideas.